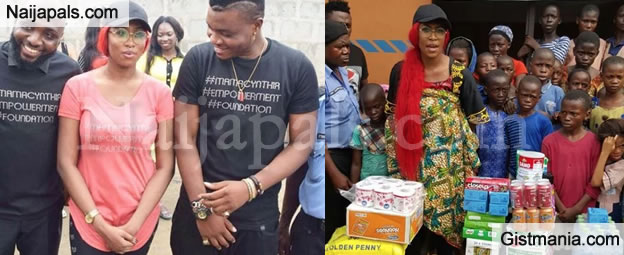 Nigerian dancehall artiste, Cynthia Morgan celebrated her mother's birthday yesterday, Thursday, May 26 with the launching her own non-governmental organisation, 'Mama Cynthia Empowerment Foundation.'

Checkout: Cynthia Morgan's creative ghetto video for 'Baby Mama'

As part of the activities, the 24-year-old singer visited two communities and reached out to the kids there, donating food items and toiletries to them. She shared pictures from the outreach on her Instagram page and the singer could be seen playing with the kids – she even strapped one of the young ones to her back.

While describing the outreach as one of the most important days of her life, Cynthia shared inspirational words with the kids, telling them that where they sleep today doesn't determine their future.