A Lagos Island Customary Court on Wednesday has dissolved the 17-year-old marriage between a transporter, Haruna Amunikoro, and his wife, Alimotu, after he complained that his wife built a house without informing him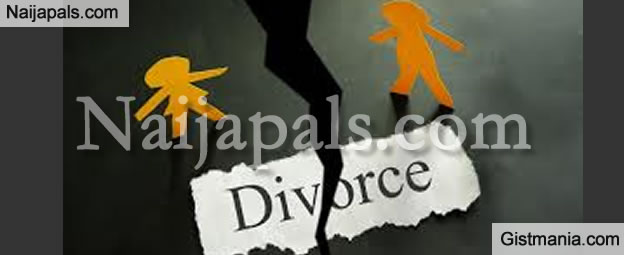 Granting the husband's request, the court President, Awos Awosola, said that the effort of the court to reconcile the parties failed, as Mr. Amunikoro insisted on divorce.

Mr. Amuniloro, 42, who resides at No. 91/93 Odunfa St., Lagos Island, in his petition, told the court that his wife, a trader, bought a plot of land in Ikorodu and built a bungalow on it without letting him know.

"My wife has also started giving out tricycle and motorcycle to riders and they pay for them on instalment, which is the same business that I do.

"I have warned her severally to stop the business but she would not listen. On two occasions she has stabbed me with a kitchen knife and a scissors.

"My wife is not sincere with me. She hides so many things about herself from me. I cannot cope with her secretive ways any more, please separate us,'' he pleaded with the court.

Alimotu, who did not deny the allegations, said she started being secretive with her husband because of the sudden change in his behaviour and his infidelity.

She told the court that their marriage which was once blissful took a different turn in 2012 when they rented their own apartment.

"We were staying in my husband's family house before we rented our own apartment in 2012, since then my husband has been unfaithful to me.

"He brings different kinds of women into our matrimonial home and sleeps with them on our bed.

"Whenever I confronted him, he beats me. On three occasions my husband beat me to a pulp and stripped me naked.

"I joined him in doing the same business because it is a lucrative one, but since I started it, I have had no rest of mind," she said.

Alimotu, who had consistently prayed the court to reconcile them as she still loved her husband, however, pleaded with the court to dissolve the marriage without further delay.

"Since I have been begging my husband and his family for so long and nothing positive have come of it, please dissolve the marriage so I can go on with my life,'" she said.

After hearing from both sides, the union was dissolved while custody of the first child and only son, Anus, 15, was awarded to the father while that of the two girls, Simiyat, 10 and Aishat, 7, remained with the wife.

The judge also ruled Haruna was to give Alimotu N250,000 compensation within seven days of the judgment with which to start her new life. while also paying the children's feeding allowances of N10,000 on a monthly basis, and should also be responsible for the children school and hospital bills.