17 year old Ese Oruru has said that she wants to remain a Muslim and married to her 18 year old lover, Yunusa.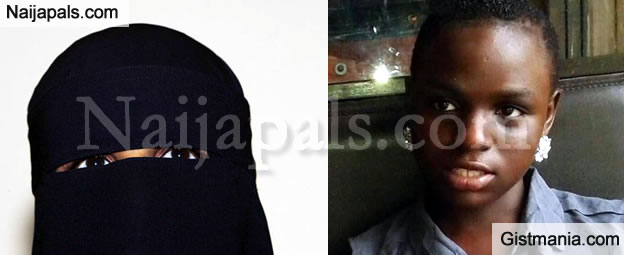 Listen to the audio here:



In an interrogation with Kano police, she said, "My name is Aisha Chuwas. I am 17-year-old. I came here to be a Muslim and I will stay here."

There had been wide outrage over the case of Ese who was reportedly abducted from her family in Bayelsa and forced to convert to Islam.

A human rights lawyer, Huwaila Mohammed, who interrogated both Aisha and the lover, Yunusa said, "I was there to protect her rights. When I approached her initially, she refused to talk to me. Later she opened up to me.


Quote
"She is very defiant. She told me she was born in February 1999. I personally wanted her to reunite with her family, but surprisingly she asked me to tell her mother that she will never return to Bayelsa.

About her interaction with Yunusa, she said, "I was surprised when I saw a very small boy. He is just 18-year old. I was enraged thinking that it was an old man involved in the saga. From the way I see it, they eloped not because of religion but love," she said