Kemi Olunloyo, the daughter of former Oyo State governor who is known for her controversial statement is back again, this time she is accusing Olamide of money rituals.

According to the video exclusive gathered by Pulse TV, Kemi Olunloyo accused Olamide of visiting ritualists and that he copied his style from the late Dagrin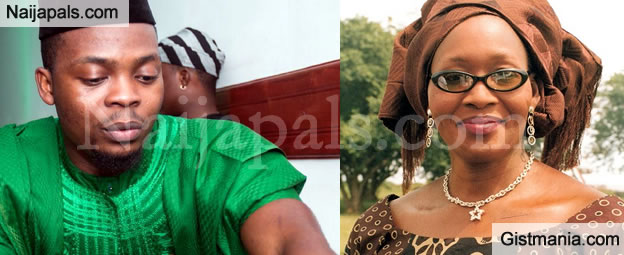 Quote
"I have contacts. Remember my nickname in Canada was snitch lady. People who want to snitch and they don't want people to know they've told you something, people tell me these things" said Kemi Olunloyo

She went further to say "Olamide I am looking at you at Pulse TV. Have you ever been to a ritualist? Answer the question. We both know the answer. It's not controversial. For me to say something like that out on the Internet. I can stay in front of Mushin and say it no one is going to touch me."

She had earlier accused Linda Ikeji of acquiring her Mansion as a political gift.