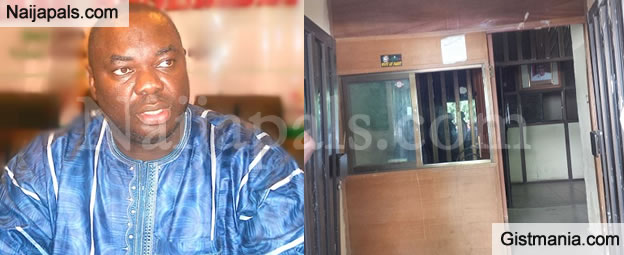 Pandemonium broke out at the Nigeria Football Federation (NFF) office in Abuja on Friday as Chris Giwa and his group allegedly stormed the Glass House with thugs to harass staff members. According to eyewitnesses, they ran into police officers, who insisted they leave the office but their efforts were to no avail.


"Pandemonium at NFF as Giwa and group storm Glass House with thugs to harass Staff members. Police telling them to go out.
"Giwa and group proving stubborn. Staff members telling them to leave Glass House. Only 24 hours after peace meeting at NASS. Giwa and group broke front door of Glass House to enter the offices on Friday."