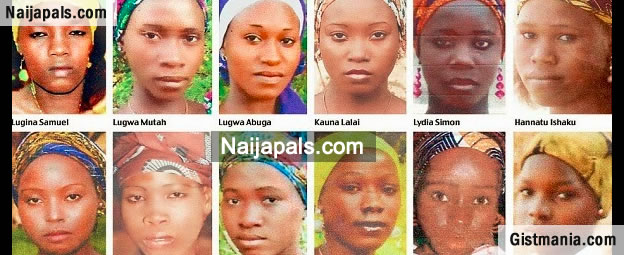 Amina Nkeki, the Chibok schoolgirl who was rescued around Sambisa forest on Tuesday, has made some shocking revelations after interrogation. It has been reported.
The Chibok schoolgirl, Amina Nkeki, who was rescued today around Sambisa forest, was reportedly found Bosom feeding a child and has revealed that six of her colleagues have died in captivity, adding that their captors shielded them from the military.

A member of the strategic team of the Bring Back Our Girls (BBOG) movement, Tunji Olarenwaju, disclosed that Nkeki made the revelations under interrogation.

Quote
"She is already Bosom feeding a child. She said all of them are still in Sambisa forest, that six were already dead. She added that they are well secured and protected from the Nigerian army. She has been talking to troops at Damboa after verifying her to the Chibok Community at home,"
Olanrewaju said, adding that the chairman of the association of Chibok parents affirmed the identity of the girl.
The news of her release became public exactly 765 days after 276 students were abducted from their school. While 57 managed to escape, the whereabouts of 217 had been unknown all along.